Guides & Sustainability
---
Residential Design Guides:
We provide clients with clear guides to help with every step of the process.
Below a flow chart of the design and development process to help visually explain the path and goals of each stage.
We believe clients are happier when the process is clear, and they are fully engaged with the evolution of the design and the development of the scheme.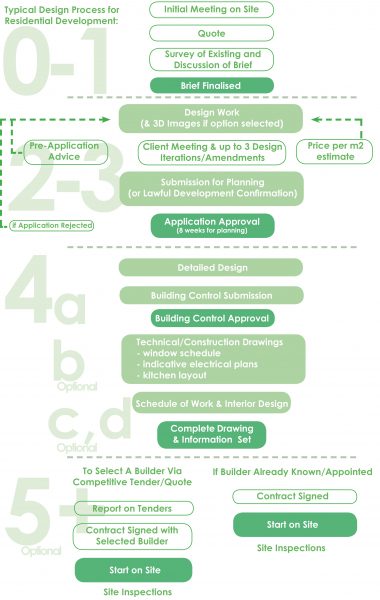 ______________________________________________________________________________
Sustainability – Practical Choices and Informed Decisions:
We have a passion for practical, achievable sustainability without relying on expensive 'bolt-ons'.
Cohesive design and considering the surroundings allows the building to be responsive and complement the context.
Sustainability is inherent to our design, if it is high on the client brief or not, schemes are orientated to maximise on daylight while being shaded to prevent overheating.
Walls and roofs are insulated above minimum requirements and where existing houses are being renovated we will discuss possible improvements to the whole house.
Sometimes sustainability is not shiny, high-tech or showy but instead apparent by its intrinsic nature and quiet lifetime of benefit to the occupants by creating warm, cheap to run and easy to maintain, robust homes.
Green roofs are our particular favourite, combining cost effective materials with a wonderful and delightful result.
A roof which is both unusual, highly insulated, increases bio-diversity as well as providing a pleasant green vista (particularly if viewed from a first floor window).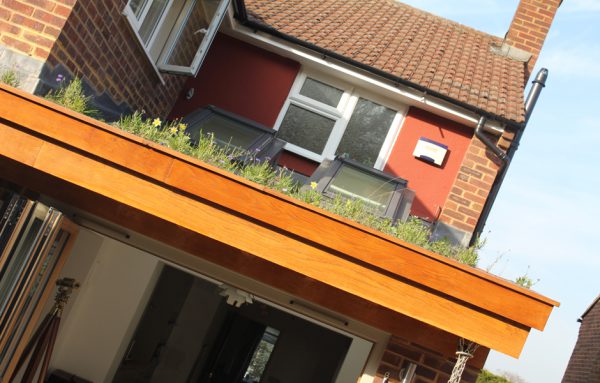 We recognise that not all clients can afford zero carbon homes but we can guide as to where budget is well spent to ensure lower bills and a warm home.
________________________________________________________________________________
RIBA's latest client guide:
Understanding how an Architectural Designer can help with your project:
It is a question and answer document to help you decide:
If you need an Architect
Where to find how to pick the most suitable professional for your project.
How to appoint and work with an Architect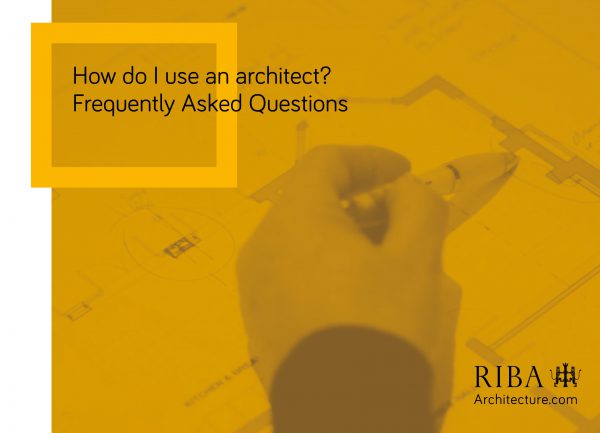 Full Guide Available:
RIBA Guide: How Do I Use an Architect (or directly from the RIBA website)